The
Benefits of Simulations

in Healthcare Training
Immersive Healthcare delivers transformative training through cutting-edge simulations.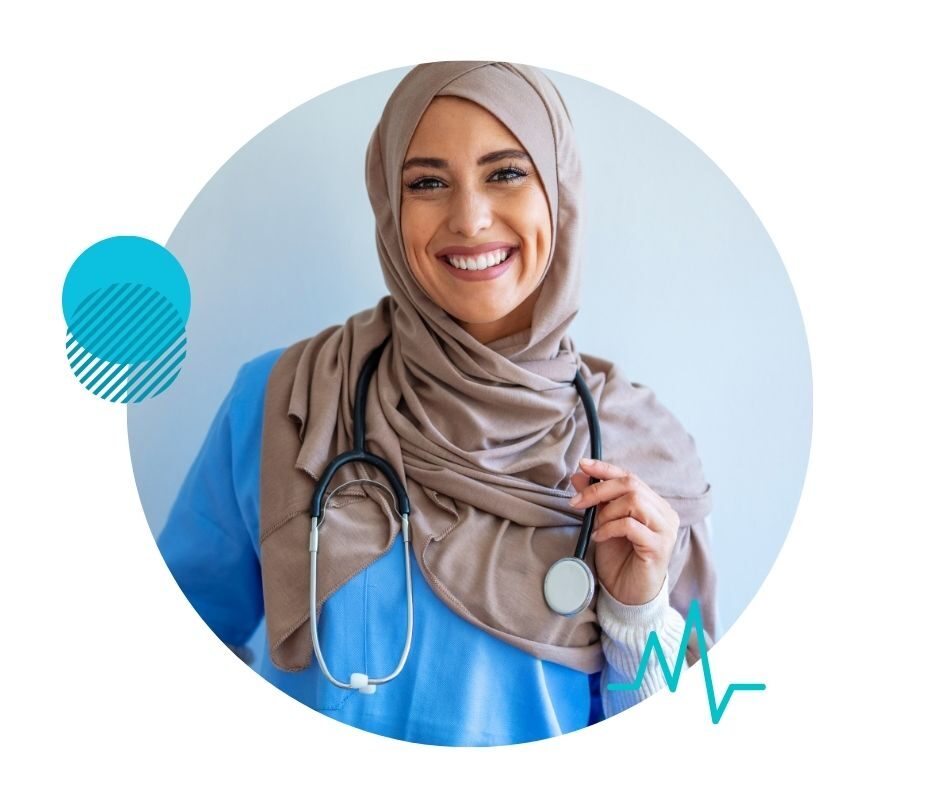 Unlocking Potential through Simulation Training
Our immersive simulations create engaging learning environments for healthcare professionals, bridging the gap between theory and practice.
With a focus on patient safety, our simulations empower healthcare professionals to enhance their knowledge, skills, and attitudes.
By replicating real-life scenarios, we provide a platform for multidisciplinary teams to practice and refine their techniques, ensuring mastery and confidence in diverse situations.
At Immersive Healthcare, we integrate Conversational AI into our simulations, amplifying the importance of communication and soft skills.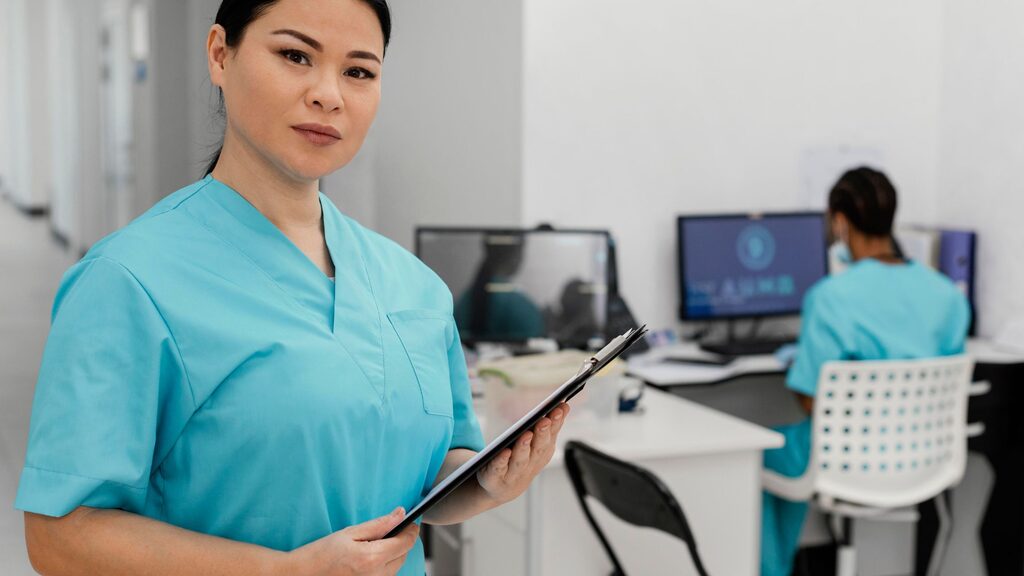 Through contextual conversations with our Virtual Humans, learners cultivate strong patient communication skills, promoting empathy and effective communication practices.
We go beyond training by incorporating comprehensive competency assessment. This evaluation provides a holistic view of practical and communication skills, enabling continuous improvement and readiness in healthcare professionals.
Immersive Healthcare is revolutionizing healthcare training through immersive simulations.
Benefits of Simulations Experiences
Contextual Learning
Relevant, life-like simulations improve performance outcomes
Increased Engagement
Experiential learning experiences increase student overall engagement
Skill Transfer
Skills learnt in immersive worlds readily transfer to real patient care practices
Task-based Learning
Practicing the clinical & communication skills develops competency & confidence
Instant Feedback
Detailed performance analytics
for students self review
Objective Analytics
Evidence-based analytics demonstrate performance metrics for each student.
Theory into Practice
Simulation training allows learners to put theory into practice and gain expertise in skills or procedures that would otherwise be difficult to learn without putting patients at risk, such as managing emergency situations and resuscitation.
Didactic Communications Simulations provide the opportunity for soft skill training and practice sessions.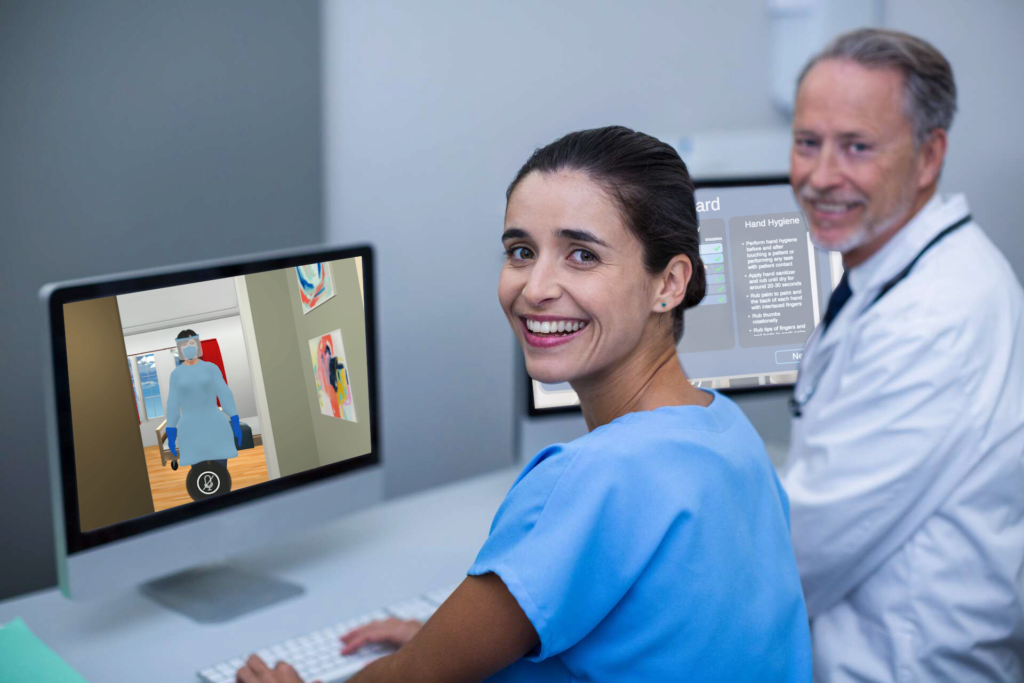 Benefits for Organizations
Fully Scalable
Fast & easy distribution to local & remote teams.
Innovative
Fresh, highly engaging training program.
Convenient
Training can be undertaken onsite or at home.
Zero-risk
Simulated pressurized yet zero risk situations.
Engagement
Engaging simulations increase participation.
Confidence
Repetitive practice develops confidence and skills.
No Waste
No wasted medical resources in sessions.
Instructors
Instant feedback. Reduces load on instructors.
Competency
Evidence-based competency assessment.
Instructor LMS
Instructor access to student records for coaching.
Admin Access
Administration postal for records management.
Overview
Insights into regional & team competency.
Ready to Transform your Training?
Experience the revolutionary impact of AI-driven training simulations on your team's learning outcomes. With Immersive Healthcare, you'll witness an enhanced level of engagement, improved skills competency, and a measurable increase in confidence among your staff or students.


Transform your training paradigm and create a safer, more effective learning environment. Get in touch with us today for a personalized demonstration of our platform's capabilities.

Don't wait to innovate. Make the leap into the future of healthcare training now.
All rights reserved.
2023 Immersive Healthcare